MAINTAINING YOUR PLANTS: THE WATER
Water is not "just water". Depending on where you live, the tap-water can contain quite some more than pure H2O.
The best water is pure H2O, which you then add nutrition. But in many areas around the world, the tap-water contain different minerals, which might harm the plant or accumulate in the soil, making it saturated, leaving no room for the needed nutrition.

Some areas get their water from areas containing ancient coral reefs. That will mean the water contain quite some Calcium, and as the plants don't absorb it, it will accumulate, and thereby raise the conductivity (see below) in the soil along with the pH (see pH).
Other areas have a lot of iron or other metal in the ground, and it will accumulate the same way. Same effect will slightly salted water have. Metal and salt will only raise the conductivity, but it is defiantly not desired.
If you can't avoid water like this, you will have to re-pot yearly, or use large pots.
A way to avoid it, is to use pure rainwater or use water purification. The latter is rather expensive, but your plants will love you for it!
The conductivity is a rude way to measure the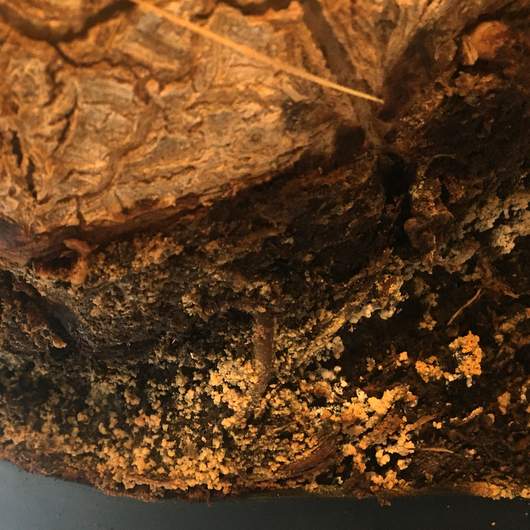 amount of both desired nutrition and unwanted salt and metal in the water. It is actually the waters ability to lead an electrical current, and is measured in Siemens: S. Well, actually μS: micro Siemens. You can find a small but rather good conductivity-meter for little money, and it is an essential tool.
While orchids and other plants from nutrition-lacking areas like epiphytes might prefer as little ad 0,2 μS, letish in a commercial nursery thrive with 6-8 μS. Our caudiciforms will in general do fine with 0,5-1,5 μS. More in Nutrition in the growing season
Another way to control the quality of the watering water is to measure the osmotic pressure, but the meter for that is real expensive. I used one, bought for €35.000 - but it was good. As it seems a bit unrealistic for the general hobbits, I skip that parameter.
To sum it up: The more pure your basic water is, the more you can add nutrition and the longer the soil will last. Your plants will thrive better. Make sure pH and conductivity is within the levels.