The huge nursery seen from above. It is South Africa's largest nursery for indigenous plants. I worked here in 2008.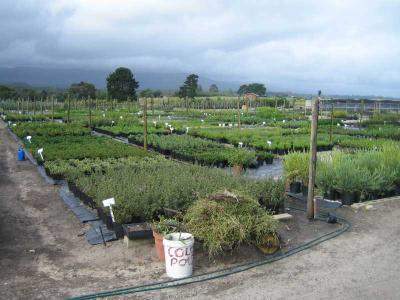 Part of the succulent section.

Some caudiciforms and a enormous amount of bulbs. Some are huge!

This is Scadoxus mesmesbrenaus.

A small corner of the nursery.

The flower of Cyrtanthus spiralis

A lovely Cussonia spicata.

And much alike: Cussonia paniculata.

Cyphostemmas.

Economis zanbeciaca in flower.

Young Encephalartos.

Ledebouria socialis in big groups :-)

Eriospermum namaquanum.

Pelargonium "ardens", a hybrid.

Ornigulathum suaveolens.

Nerine bowdenii.

Merwilla kraussii.