Let it be said right away: Don't visit this botanical garden unless you just want to escape the city. It is in the same block as Ho Chi Minh Mausoleum, but the entrance is in the back of the block. I visited in 2012.

The park was designed by the artistic French Landscape engineers in 1890. Much have happened since..

The Park covers an area of 20 hectares including the two small lakes.

The attraction is the old trees, of which have name tags.

Some of them, like this fig have reached an enormous size.

The orchids are found in the cafe.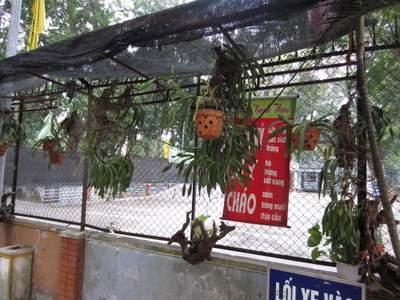 Can be seen without out visiting the park.