This young botanical garden is located in George, on the south coast of South African. Just north of the centre of the city, in marvelous surroundings. This in not un-cut grass, but 50 different indigenous plants, providing food for numerous birds. I visited in 2005.

The succulent hill provides good drainages for the plants, use to dryer conditions on the mountains in the rear.

An other area displays the wetland's plants.

A real long bed with numerous succulents along the famous Montague Railroad.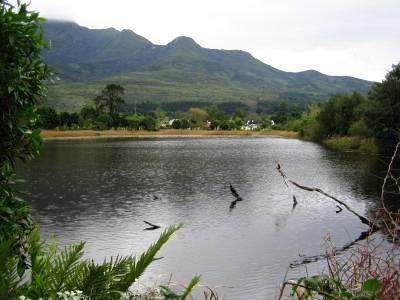 The large lake in the centre of the garden.

The more classic part of the garden show how it is possible to grow
the indigenous plants in a traditional English garden.