GENERAL
INFO (Jump to Diary)
Brazil, officially the Federative Republic of Brazil or República Federativa do Brasil is the world's fifth-largest country by area and the seventh most populous. It covers 8,515,767.049 square kilometres and are the home to around 216 million citizens. Catholicism make up 64.6% and Protestantism 22.2%.
Evidence of human habitation going back at least 11,000 years, and around the time of the Portuguese arrival, the territory of current day Brazil had an estimated indigenous population of 7 million people, mostly semi-nomadic, who subsisted on hunting, fishing, gathering, and migrant agriculture.
Following the 1494 Treaty of Tordesillas, the land now called Brazil was claimed for the Portuguese Empire on 22 April 1500. Tensions between Portuguese and Brazilians increased and the Portuguese Cortes, guided by the new political regime imposed by the Liberal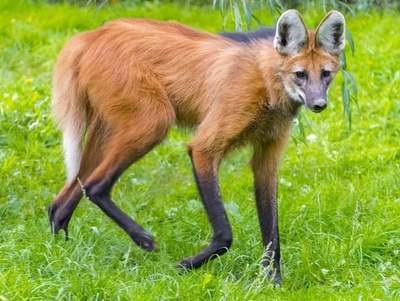 Revolution, tried to re-establish Brazil as a colony. The Brazilians refused to yield, and Prince Pedro decided to stand with them, declaring the country's independence from Portugal on 7 September 1822.

The climate of Brazil comprises a wide range of weather conditions across a large area and varied topography, but most of the country is tropical (See the Köppen Map here). Brazil hosts six major climatic subtypes: desert, equatorial, tropical, semiarid, oceanic and subtropical. I will concentrate on the desert and semiarid on this tour.
Brazilian topography is also diverse and includes hills, mountains, plains, highlands, and scrublands. Much of the terrain lies between 200 meters and 800 meters in elevation, while the highest point in Brazil is the Pico da Neblina at 2,994 meters.

The wildlife of Brazil is so rich. The country cover 60% of the Amazon rainforest, which accounts for approximately one-tenth of all species in the world, Brazil is considered to have the greatest biodiversity of any country on the planet, containing over 70% of all animal and plant species catalogued. I will not try to see all. Not even of the 55,000 species of flora, nor the 3,000 fish, 689 mammals, 1832 birds or the 744 reptilians, nor the amphibians.
However, it would be cool to find some of the caudiciforms, of which there are around 100, mainly in the north-eastern area I explore.

The Northeast region has about 30% of the country's population, mainly out at the beautiful coast. It's divided in nine states, which are: Pernambuco, Paraíba, Ceará, Rio Grande do Norte, Bahia, Sergipe, Alagoas, Maranhão and Piauí. The coastal cities are known for their natural beauty and for having a excellent attractions for tourism, including some of the best beaches in Brazil. My focus will be on the interior, dominated by the semi-desert with cacti and caudiciforms - and less people.

DIARY
Well, I might head here in June 2024.