I have not had a bike for 44 years,
but when I saw a Strida, I knew it was time!
To me, it was a no-brainer; It had to be a Evo3 for the gears. It is the top-model, and a bit steep. However, I managed to find a slightly used one, in perfect condition. Pure luxury with spoke wheels, leather saddle and handles along with the three-step, foot-controlled gearbox and in a cool Racing Green colour. I embrace the Retro-Racing-style, and the bike sure fit into my minimalistic lifestyle.

SOME GENERAL FACTS.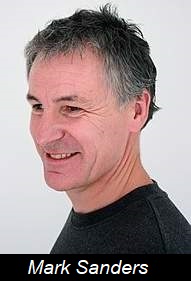 The bike was designed by British designer Mark Sanders in 1987. It was first made in Glasgow, but it is now made in Taiwan. There have been several editions through time, made around the same A-frame.
Mine is the latest edition. It has an aluminium frame, disc-brakes, Kevlar-belt-drive, 18" wheels and fold to 115 x 50 x 23 centimetres. The weight is 12 kg without the rear rack (adding 0,5 kg). It can be ridden by persons from 150 to 200 centimetres in height with a maximum weight of 100 kg.
SOME GREAT FEATURES.

The simplicity; only a few, tool-free knots, and it is folded or unfolded. The belt-drive which eliminate grease and oil, the real effective disc-brakes, the upright riding, the light weight and the general appearance to name a few.
Mine already had a whiff of Retro-Racing-style with the colour and leather, and I embraced that in my additional rebuilding and alterations.
The bike is surprisingly comfortable to ride, and it fit perfect into my car, vertical, right back the driver's seat.
It is perfect for tours out to the nature around the town I live in, cross town and to extend drives by car, into more remote nature.
The former owner was a pilot, and it have travelled the world with him. Where my car and I have been driving in 42 countries, Strida and I have so far only made one...
PERSONALISED.
As with everything else I owe, I immediately started re-designing it, despite it is so genius. I'm not going to use the clumsy rear rack, and it have
to go. The saddle have to be moved way up, and all the strange stickers removed. Well; the long reflex on the front get a cut, and a small part is replaced vertical on the handlebar, hiding some old scratches and protecting my floor, when it is folded.
The black plastic belt-wheel sticks out (but they are great for boats), and are replaced with shiny black aluminium. The frame-protectors are now homemade leather, the cateye is homemade too, the pedals changed into removable aluminium, I have made the hand-brakes self-retracting, I have added a chrome front light, a small bag on the handlebar for tools and GPS, and just for fun: Some retro-style racing numbers.
Now, it is only the real clumsy and cheep-looking saddle mount that offend my eyes. I have designed another one, but haven't found a way to produce it. It should be in aluminium, adjusted tool-free and shifted to the front frame for a perfect folding. I guess covering the original in leather, will be the quick-fix for now.
The fat plastic pedals are changed into removable light-weight aluminium, and then I added a mug-holder in cow-spotted fur!
As I haven't the rear rack, I place the bike "up-side-down", which give a perfect balance and a nice "handle" for carrying by the rear frame-tube. It just needs a belt around the frame-tubes to keep then together.
See more ideas on Tricks & Gadgets.

The saddle has to be shifted back,
or the ride will be slightly awkward.

The perfect fold - but the saddle is not mend for it - yet. The belt is necessary for this "up-side-down" fold.
Stridas do get around...