The Hobbit Hill
This time, I try to capture the idyllic atmosphere in The Shire. A green hill with a round door, a crippled apple tree, and the utility garden behind the little stone dike. The Blue Diamond shrimps are a bit hard to explain - birds?
Read more under the photos .

°C:

20-25
pH:
7,4-7,6
PPM:
190-200
µS:
0,5-0,7
µE/M2/s:
90-140
Litre:
1,575

You need a Hobbit door

The lit is a 1 mm dish

Red limestone for the road

Corkscrew hassle for the tree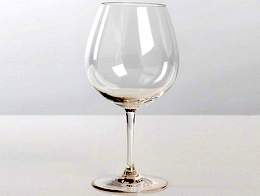 A large wineglass, 0,93 L

Pebbles for the dike, steps + ground
THE THOUGHTS
I will try to the atmosphere with plenty of light, smooth forms and a rather simple lay-out. I use only three different species of plants to this creation, but The Shire is lush and fertile, and there are quite some of each.
THE BUILD
MK I. The hill in the back, made up by sphagnum, is covered in Marimo Algae and a bit of Monte Carlo "bushes". The door caused me quite some pain, hurting my fingers on this minute construction. It is stitched to the sphagnum and Marimo, and two screws in the back make "the anchor".
The garden is barren sphagnum, and the hedge in the back is Monte Carlo. The "elder" next to the garden is Java Moss. The dike is pebbles, glued together. The road in front is paved with red limestone. The apple tree is some Hassle twigs, glued together and fitted with Java Moss. Other plants form "bushes" and small trees. I use tap-water for this one as well.
MK II. Well, the Marimo Ball was not that smart, as it spread rapidly. This time, I exchange it with Java Moss and use some red granite gravel.
Another fairly inexpensive construction: The second hand glass €7, the shrimps €7 and the rest from the cemetery and own production of plants. The shared shelf, background and LED light was €5. A total of €19.
MK III. After I eventually found it to be a bit too doll-house-like, I skipped the Hobbit-builds and let the Bladderwort spread in the front, and the Java Moss form high columns. Haven't figured where it ends yet....

MK II is fare from as lush - and I might alter it quite soon.

After one year. Kind of lack a plan....